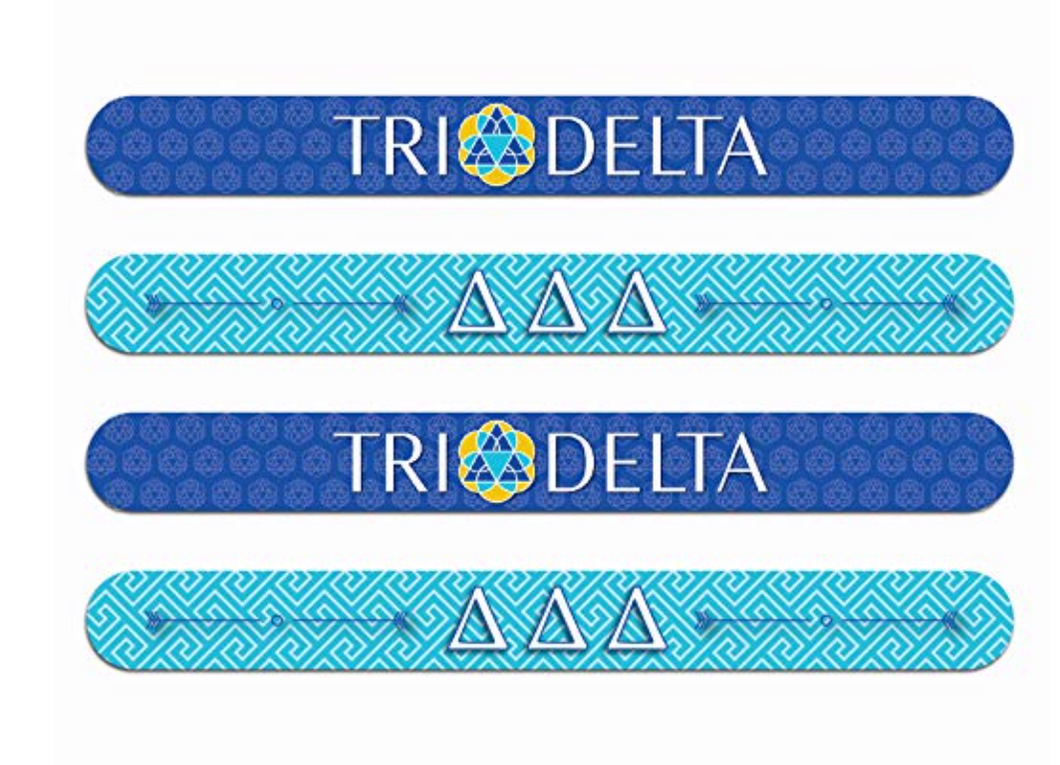 Nail File - Delta Delta Delta
Your sorority name and colors stay rich and sharp with this durable nail file design.

Different image on each side of the nail file (side 1 looks different than side 2).

One side features the medium grit (180 grit) and the other side features the fine grit (240 grit).

The foam core keeps this nail file lightweight while still maintaining a durable construction.

7 inches in length, 0.75 inches wide. 

This sorority gear is made in the USA.