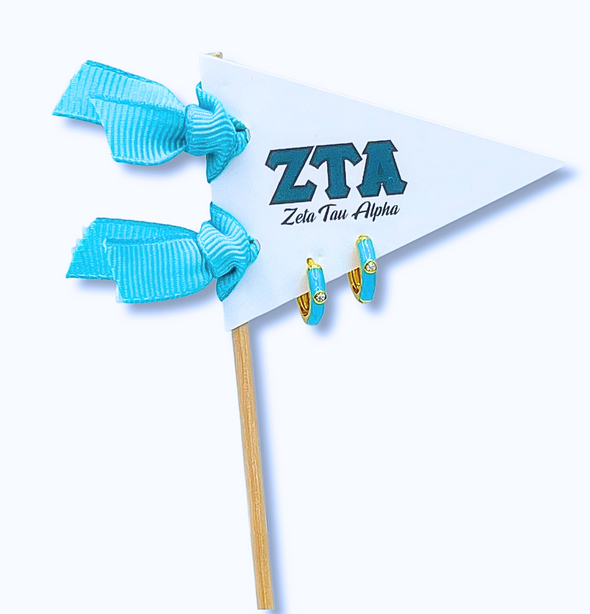 Huggie Hoops Earrings- Zeta Tau Alpha
Regular price $28.00 Sale
Huggie Hoop Earrings on a cute sorority pennant.  Fly those colors high and show off your Sorority Spirit!
Our baby huggie hoops will make you fall in love. You won't regret buying these.  Not even a little bit, not even at all. 
Materials: Sterling Silver plated in 18k yellow gold and Colorful Enamel hoop earrings with Zircon stone.  Hinge opening. For pierced ears.
Officially Licensed.