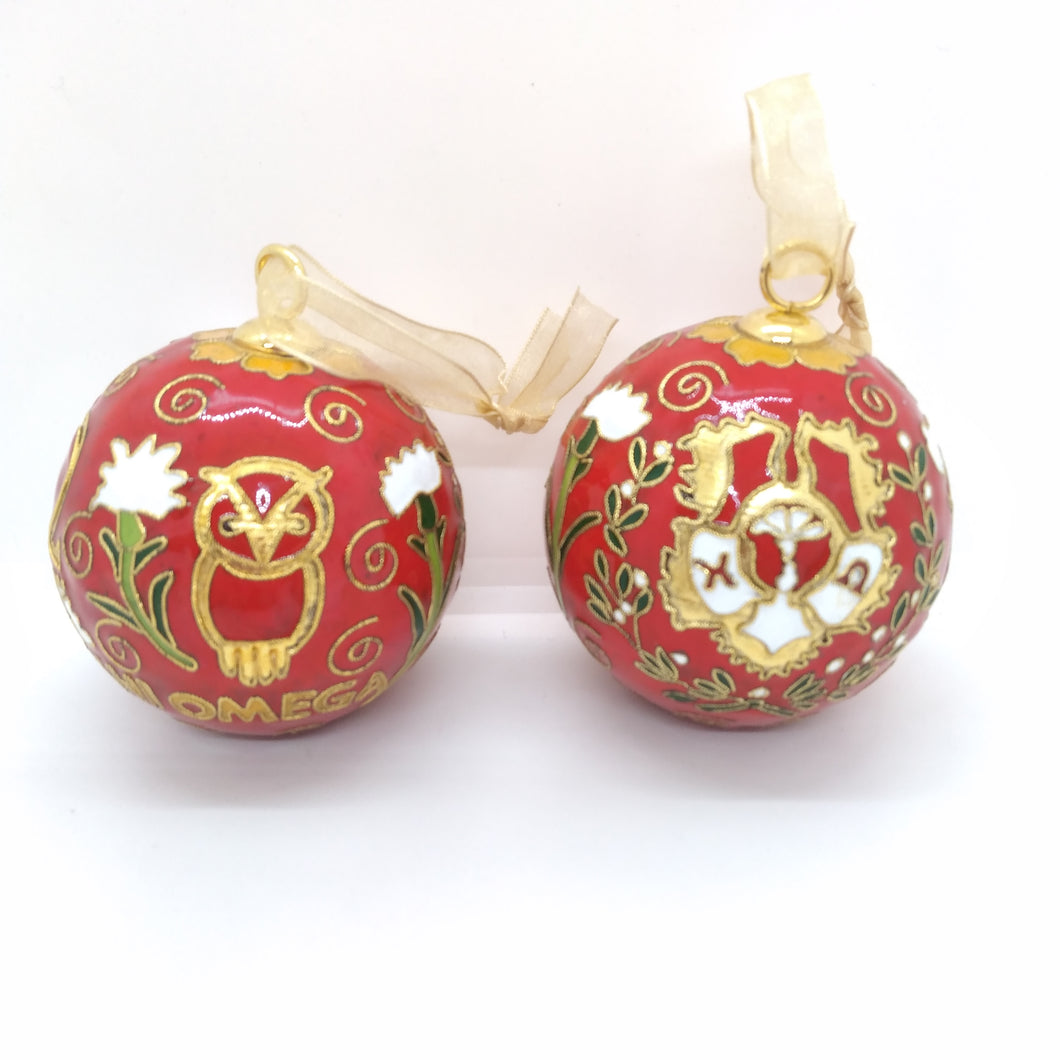 Exclusive Cloisonne Ornament- Chi Omega
Regular price $49.99 Sale
Exclusive designs of the Kitty Keller cloisonne ornaments! These heirloom-quality ornaments are handmade, making them a unique and beautiful addition to your tree. Or display year-round to rep your sorority! 
The handmade nature of these ornaments means variances in the enamel are to be expected, and contribute to the uniqueness of each piece. 
2 views shown in photo.