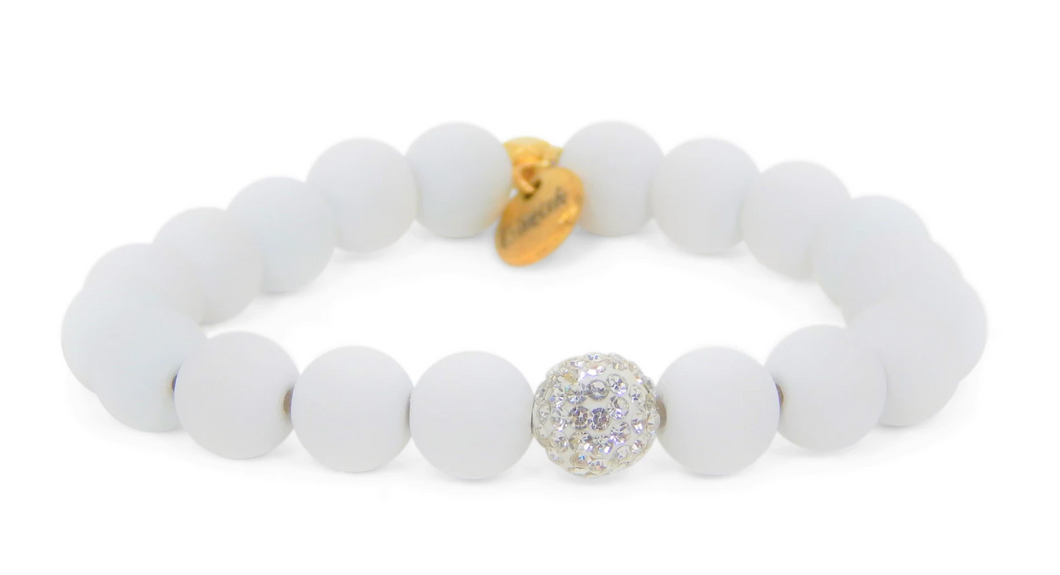 Erimish - Jared
Regular price $15.00 Sale
Wear this single to support your favorite white team or add it to your favorite stack!
Flawless white beads surround a shimmering silver shamballa bead in this lovely piece!
Bracelets are 'one size fits most' and are measured for a 7.5" wrist size.
Please be aware that due to the unique and handmade nature of each product, colors, shapes, and bead sizes may vary slightly from the photos and descriptions.