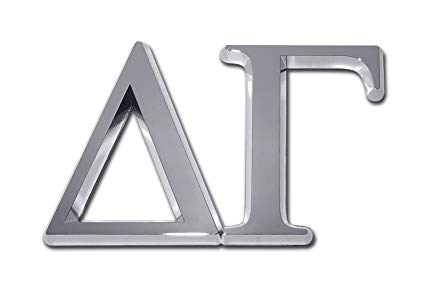 Chrome Auto Emblem - Delta Gamma
Regular price $15.00 Sale
Chrome auto emblems are an upscale way to show off your letters on your car! 
All Elektroplate car emblems are comprised of a chrome-plated metal finish made to withstand harsh outdoor conditions. This auto emblem will look brand new for years to come (as opposed to cheap imitations that will fade or chip within months of being on your vehicle). 
Our high-end auto emblems are the perfect way to showcase your Greek pride everywhere you drive.
This emblem is manufactured in our OEM process – an ABS plastic core with a triplate chrome-plated metal finish. Shiny chrome guaranteed to last the lifetime of your vehicle! Attaches via paint-safe 3M adhesive foam tape.