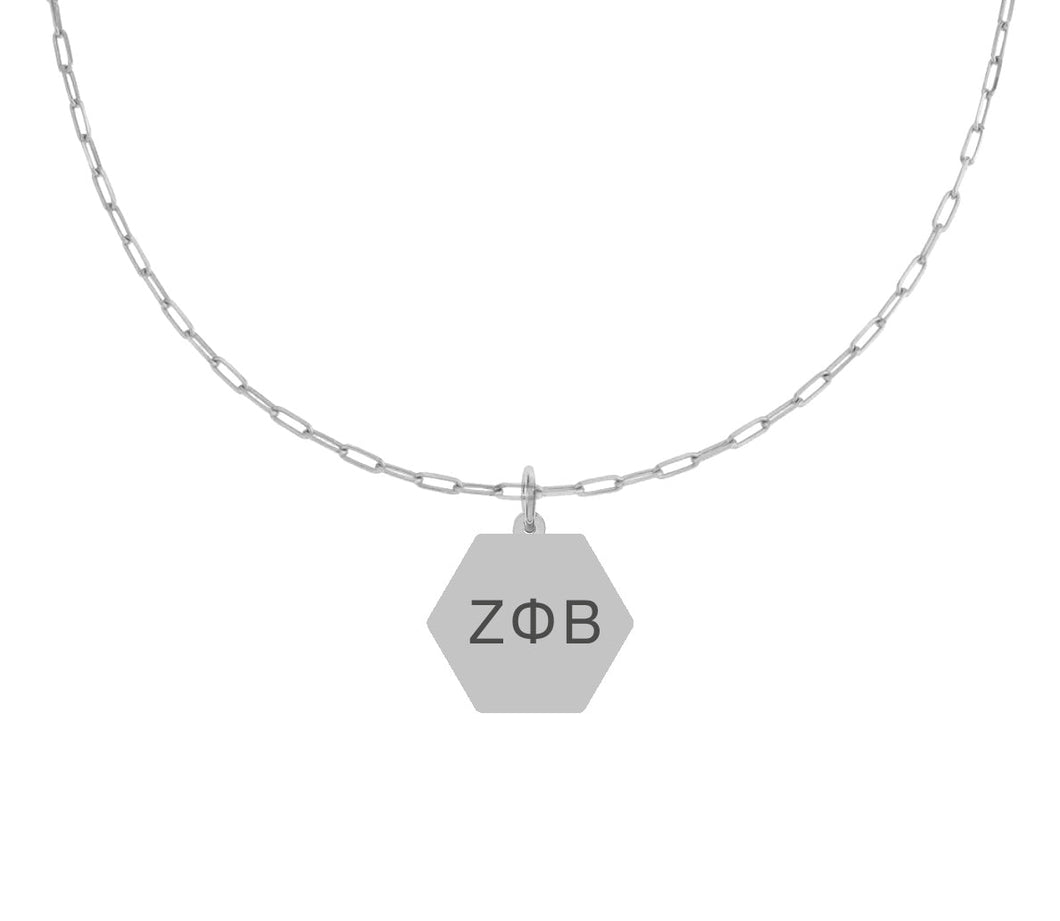 Paperclip Design Necklace- Zeta Phi Beta
Regular price $15.00 Sale
The perfect gift of Sisterhood! Our Paperclip Style Chain Sorority Necklace features your sorority's Greek letters on a 15mm hexagon shaped pendant, with a paperclip style chain! Perfect for a bid day gift, big little gift or a treat for yourself!
A unique paperclip style chain necklace.
Made with Stainless Steel material providing both brilliance and strength.
Designed with an 18 inch chain length along with 2" of extra links for adjusting to your perfect size.